Application process was easy, there were some forms on the website that needed to be filled out plus a short essay why I wanted to attend the summer school. The host university provided me with all the necessary information (Pre-Departure guide etc.).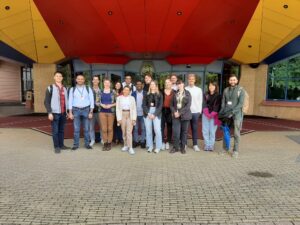 There was a city walking tour and welcome drinks on our first day, so we really got to know each other and the program hosts. We had another introduction round on Monday morning. We had five lectures, played the WeEnergy Game, visited the company Gasunie, visited a hydrogen and renewable energy research center of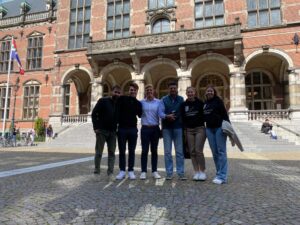 the university.
The learning environment was supportive and fun. The size of about 15 people and the excitement of all the participants added to the good work atmosphere.
Groningen is a small city, I recommend staying in Amsterdam before or after the summer school for a couple of days. In Groningen you should see the Forum, go to the market and get a Stroopwafel, see the St. Martins tower, enjoy the vivid city and nightlife, walk or bike along the canal and do a city tour, Groningen has an interesting history!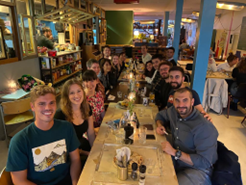 In this summer school I learned a lot and met the most amazing people from nearly every continent in the world who are very passionate about the energy transition and helped me grow personally and academically.